Australia's best brownies,
delivered direct to your door!
Hand-crafted in Melbourne, Australia, using the finest Swiss chocolate, our decadent, fudgy brownies are free from gluten, nuts, and preservatives, making them the perfect #sneakytreat for everyone.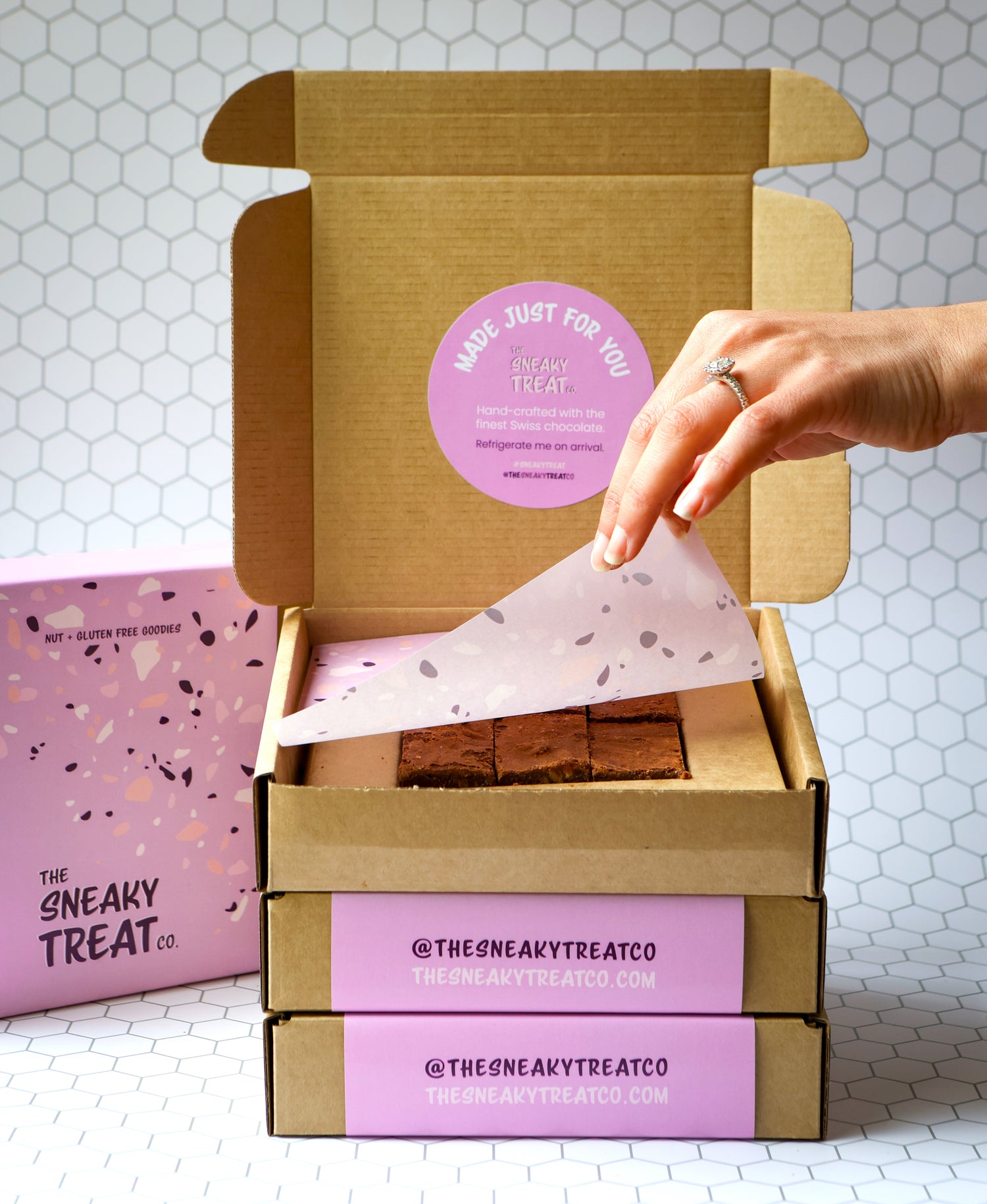 Corporate Gifting
Earn extra brownie points with your clients, colleagues and super-star staff with a tasty box of sneaky treats, complete with personalised corporate branding.
Whether you're shopping for 15 of 500, we've got your sneaky treats sorted.
Enquire now